The Charity Series of Poker (CSOP) is hosting two separate poker tournaments this weekend in Las Vegas and Florida in order to raise money for charities in support of autism treatment and military families respectively.


The "Chip in For Autism" event at the Moon Nightclub at The Palms in Las Vegas will take place on Nov. 11, while the "Folding for the Families" event at the Palm Beach Kennel Club in West Palm Beach will get underway on Nov. 13.


Playing for Good Causes
The "Chip in For Autism" event costs $300 to enter and $100 for re-buys and add-ons. Players will begin with a starting stack of 10,000 chips and can purchase 20,000 in chips per add-on later in the tournament.


The business casual event will be raising money for Families for Effective Autism Treatment of Southern Nevada, a nonprofit "designed to help families with children who have received the diagnosis of Autism Spectrum Disorder (ASD), including Autism, Pervasive Developmental Disorder (PDD), or Asperger's Syndrome," according to a summary of the event.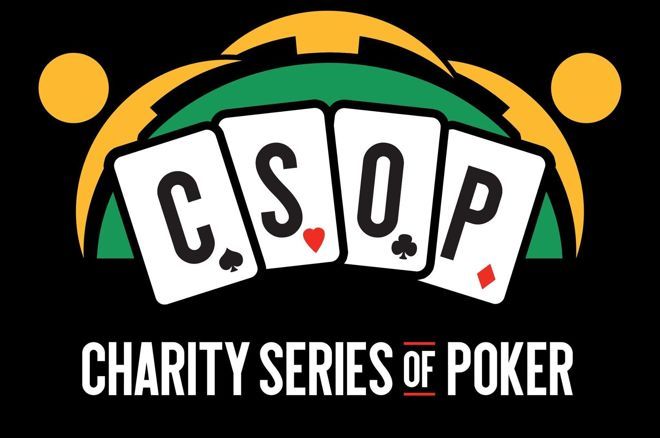 Meanwhile, the "Folding for the Families" event in Florida will be raising money for The Folded Flag Foundation, which aims "to provide educational scholarships and support grants to the spouses and children of the United States military and government personnel who died as a result of hostile action or in an accident related to U.S. combat or stateside military operations."


The Florida event will follow the same structure as the one in Nevada but only costs $150 to enter and $50 for add-ons. Both tournaments guarantee prize pools of $5,000.


Matt Stout, a seven-time World Series of Poker Circuit (WSOPC) ring winner and founder of the CSOP, promoted the two charity events on social media.


"HMU if you plan on attending either one, especially pros we can bounty in FL bc I hear the Bar Poker Open folks want to bust some big names," Stout wrote on Nov. 3.



About the Charity Series of Poker
Founded in 2014, the Las Vegas-based Charity Series of Poker provides an easy way for poker players and celebrities to give back to their communities and the world through poker.


The CSOP has raised more than $1.9 million and has been supported by well-known pros like Daniel Negreanu, Phil Ivey and John Cynn.




Earlier this year, the CSOP held the 7th Annual "St. Jude Against All Odds" poker tournament to raise money for the children's research hospital and award a $10,000 seat to the 2022 WSOP Main Event. Sponsors of the event included CSOP, Golf Venture, JB Public Relations, Johnson Brothers of Nevada, and SKC Group.


To learn more about the CSOP and the upcoming charity tournaments, visit the organization's website at charityseriesofpoker.org.

Source – Poker News